Stockholm Institute of Communication Science
Stics is a provider of academic and corporate education with the objective to help clients address current and future business challenges. We offer education in the fields of management, marketing and communication, which empowers you and your organization to realize objectives. Our education enables you to implement the organization's strategy through development of human resources. Together with our experienced educators you will gain new knowledge, perspectives and inspiration.
Create brand value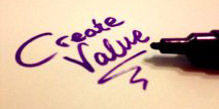 Obviously I can express an infinite number of different wants that can satisfy the same basic need - hunger.
>>

Read More
Knowledge sharing

Science has come a long way since the early alchemists held out the lure of gold back in the fourth century.
>>

Read More

Clients














.
Tweets by @Stics_